Uppdragskalender – Lucka 15
Idag är det den tredje advent och det är dags för den 15:e luckan i vår uppdragskalender.

[Ring upp en gammal vän]
Ibland är det skönt att kontakta en gammal vän som man inte sett eller pratat med på länge!
Kram,
/Christian
---
Today is the third Advent and it's time for the 15th challenge in our mission calendar.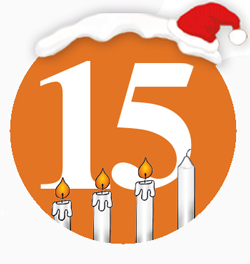 [Call an old friend]
Sometimes it's nice to contact an old friend who you have not seen or talked to in a long time!
Hugs,
/Christian