Dagen and Pennybridge in collaboration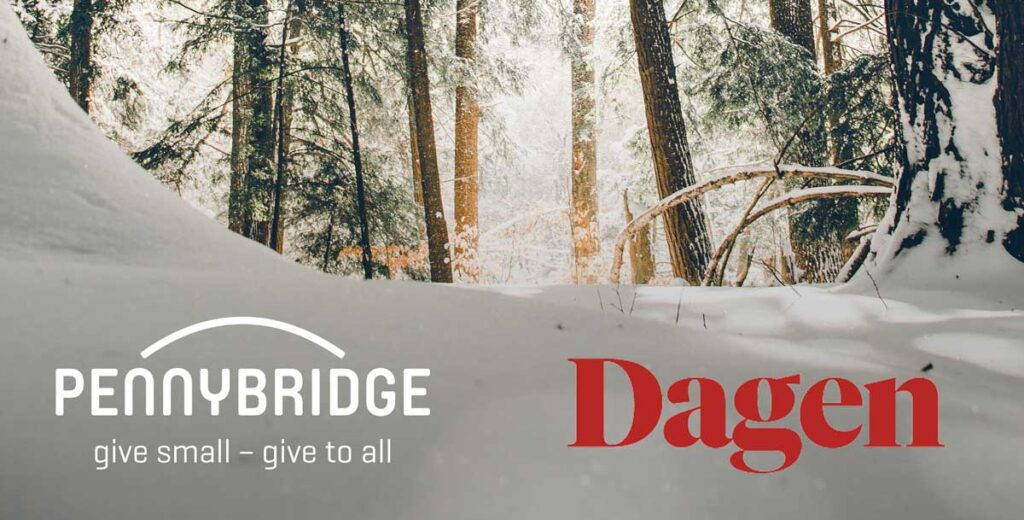 Changed behaviors
Our behavior in digital environments together with our patience for gathering information is changing rapidly. For us who work in the fundraising industry, this means increasing challenges. It's no longer about getting people to want to support a cause, it's about making sure the service doesn't strain too much on the donor's patience when you want to get through a transaction for the right purpose. The donors who live their lives completely digital want to be able to donate their gifts without any waiting time!
GeViaDagen
To meet this behavior, Dagen has initiated a collaboration with Pennybridge and already during the first quarter of 2020 there are plans to launch the service GeViaDagen on dagen.se. GeViaDagen is a service that gives you as a reader the opportunity to support a purpose in the same digital environment as the reading takes place, without having to switch to a completely different unknown page.
– "We simply combine Pennybridge service and technology to convey gifts in a way that is easier and faster for donors, using Today's brand and channels," says Anders Axklo, Sales Director Dagen.
Here's how it works:
All organizations that choose to participate can be found on dagen.se in the GeViaDagen widget which is displayed for 70,000-100,000 visitors a week.
The donor donates according Pennybridge general terms and conditions.
The funds collected is channeled to the chosen organization, which is billed monthly 10% of the amount transferred from "Give via the Day", collected and cleared at no additional cost. This means that Pennybridge base model is at the bottom with 5% of the mediated amount and then 5% further to Dagen for the added value generated from it.
The information about who has chosen to give to a particular organization that month, including available contact information, is also sent monthly to the organization unless the donor choose to be anonymous.
No startup costs, no risky funds, no shipping costs. 10% of actual funds collected, afterwards.
Pennybridge today provides a secure fundraising for a variety of purposes through various types of services such as "GeViaDagen", but also memorial gifts, gift cards and more. Pennybridge donations are ensured both under the Payment Services Act and the Swedish Financial Supervisory Authority's directive to counter money laundering and terrorist financing.
How can our organization participate?
To be able to participate in the above service and to be able to pass on money to you, you need to do as follows:
Previously connected to Pennybridge:
You need to contact us and sign an additional agreement regarding the above service
---
Not connected to Pennybridge:
Your contact person registers at Pennybridge.org
The contact person registers your organization in our portal
You also need to sign the agreements we send out and make sure to let us know that you also want to be part of "GeViaDagen"
After this, you are available as recipients in all the feeds we give gifts. These are gifts that come through our own site, memorial gifts, gift cards, business partnerships and more.
The reason we need this information is to be able to provide the right information to the donor and to comply with the Payment Services Act, which exists, among other things, to prevent money laundering and terrorist financing.
Welcome to join us!
/Pennybridge