Henriette Weber – Purpose before profit
Have you ever heard about the "business rock'n roll chick" Henriette Weber"
that changed the acronym ROI from "return of investments" to "return of involvement"?
I guess most of you have, but for all you others, you really need to catch up by reading more about her here and here and why not start following her on twitter!

I'm very proud to present Henriette as our tenth guest blogger this summer.
I'll tell you what I believe in: purpose before profit.
It's so important to me that it's soaks through everything I do these days!
Every word I speak and every conversation I engage in. This is written mostly from a business perspective which is my metier.
It's crazy right? What happens to things if they don't have a purpose? We give them away to somebody else or sell them. What happens to people if they don't have a purpose in life? They get miserable and sad. But businesses – if they don't have a purpose, they often start to invest in manipulation strategies to compete in markets – that are dominated by a lot of other companies where purpose is not something cool you hear about, and where implementing it in your business is something you just don't do.
Normally when I talk about purpose before profit and if people look at me kind of weird, I say :

"Well at least lets align the purpose with the profit then".
Because in most people's heads, purpose is not something you can make money on. Well hello – new world order. As the business avantgardist that I am, I predict that in 3 years time, purpose is going to be your most essential and prioritized USP (unique selling proposition). Your purpose is going to be the reason for your profit. And sometimes people have forgot about their purpose or lost sight of it. Sometimes it hasn't been developed at all. But you need to find something you can fight for, or against.
So how do you do purpose before profit?
First off, you need to show people who you are. Really. Stand up for what you believe in.
Did you know that on most websites, the "about us" page is the 2nd or 3rd most visited ? How can that be? Because we want to feel who you are.  We want to see if we're a match.
A while back I wrote an article over on HenrietteWeber.com about the new type of elevator pitch. Well apply that to your about us page as well. It's dead important. (click here to read article)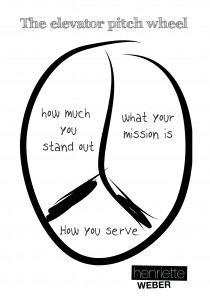 So now we know who you are and what you believe in.
Now show us that you mean it.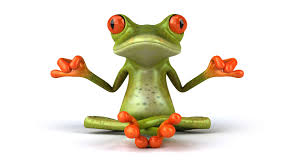 Start with one tiny initiative. It could be as small as taking a picture of a frog you've saved because you believe in freedom for frogs or it could be taking a stand and deciding not to do something that is normally done in your industry.
One of my favorite examples is that Innocent Drinks suddenly decided that they were not going to be using plane transportation to get their fruits around the globe.
Guess what? Nobody in the logistics industry believed that was possible, but Innocent Drinks showed them. They simply found alternatives to plane transportation.
And I think that a rebellic muthafucka (in the words of Hank Moody) attitude is important too.
Because it makes you cool. It gives your brand edge. You can decide on the degree of rebellic-ness though. Don't do anything that doesn't feel right to you.
Rinse. Repeat and make it a part of you daily branding process